Revocable Turst/Inter Vivos Trust/Living Trust
A "living trust" is in existence during your lifetime, has a trustee who currently serves, and owns property which you have transferred into the Trust during your lifetime. While you are living, the trustee (who generally is you, the creator) is generally responsible for managing the property as you direct for your benefit. Upon your death, the trustee is generally directed to either distribute the trust property to your beneficiaries, or to continue to hold it and manage it for the benefit of your beneficiaries. Like a will, a living trust can provide for the distribution of property upon your death. Unlike a will, a Trust can also (1) provide you with a vehicle for managing your property during your lifetime, and (2) authorize the trustee to manage the property and use it for your benefit (and/or your family) if you should become incapacitated, and therefore avoiding the appointment of a guardian or conservator.
Irrevocable Trust
You also can create an "irrevocable" living trust, but this type of trust may not be revoked or changed, and such a trust is almost exclusively done to produce certain tax or asset protection results.
Let Rouner Law Office LLC review your specific Estate Planning needs to determine what is best for you and your family.
Contact us today to schedule your free consultation.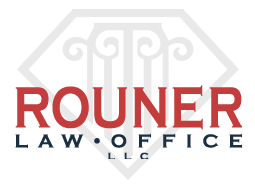 Monday – Friday
8:00AM – 5:00PM
The choice of a lawyer is an important decision and should not be based solely upon advertisements. This website is not intended to be legal advice and the use of this website does not create an attorney-client relationship.