Personal Injury
When an accident occurs, Rouner Law Office is committed to providing the representation and personal client service that makes the overwhelming claims process seem easy.  The staff at Rouner Law Office is dedicated to helping injured persons to obtain the maximum amount of compensation available.  So if an accident has left you seriously injured or has caused a loved one death, have confidence that Rouner Law Office can assist you in getting back on track to a recovering future.
If you or a loved one is injured:
Take care of your injuries immediately
Contact an attorney to discuss the circumstances surrounding your injuries
Document all injuries and any damage to property (get copies of accident reports, take pictures, keep receipts and invoices, keep notes of new symptoms, document time off from work, etc.)
Get information from witnesses (phone numbers, addresses, statements, etc.)
Open a claim with the other person's insurance company
Do not give any statements to anyone other than the police before speaking with an attorney
Do not sign any releases of liability or potential claims before speaking with an attorney
Injuries take time to treat and heal, however you have a limited amount of time to assert your claim. So, you should take special notice of the Statute of Limitations, which dictates how long you have to file your claim with appropriate Court after you or a loved one are injured.
Missouri Statute of Limitations are as follows:
| | |
| --- | --- |
| Type of Claim: | Statute of Limitation: |
| Negligence (car accidents, slip and fall, toxic torts, etc.) | 5 years |
| Assault or Battery | 2 years |
| Defamation | 2 years |
| Strict Liability | 5 years |
| Products Liability | 5 years |
| Wrongful Death | 3 years |
Possible Damages you may be Entitled 

to Receive Include
Reimbursement for medical treatment and lost wages
Reimbursement for damage to or loss of use of property that occurred as a result of the injury
Loss of consortium (loss of services of your spouse: income, companionship, child care, etc.)
Money for emotional distress and/or pain and suffering
Injury to reputation
Punitive damages (money given as punishment)
If you have been injured, it is important to obtain legal assistance timely. Personal injuries or the death of a loved one can have adverse effects for the rest of your life. Please contact Rouner Law Office to arrange a time that we can evaluate your injury and help you make the right decisions about your claim.
Rouner Law Office LLC is committed to helping injured victims and their families by investigating and prosecuting every cause to the fullest to ensure the optimal results for our clients.
Contact us today to schedule your free consultation.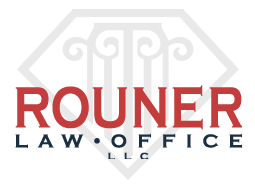 Monday – Friday
8:00AM – 5:00PM
The choice of a lawyer is an important decision and should not be based solely upon advertisements. This website is not intended to be legal advice and the use of this website does not create an attorney-client relationship.